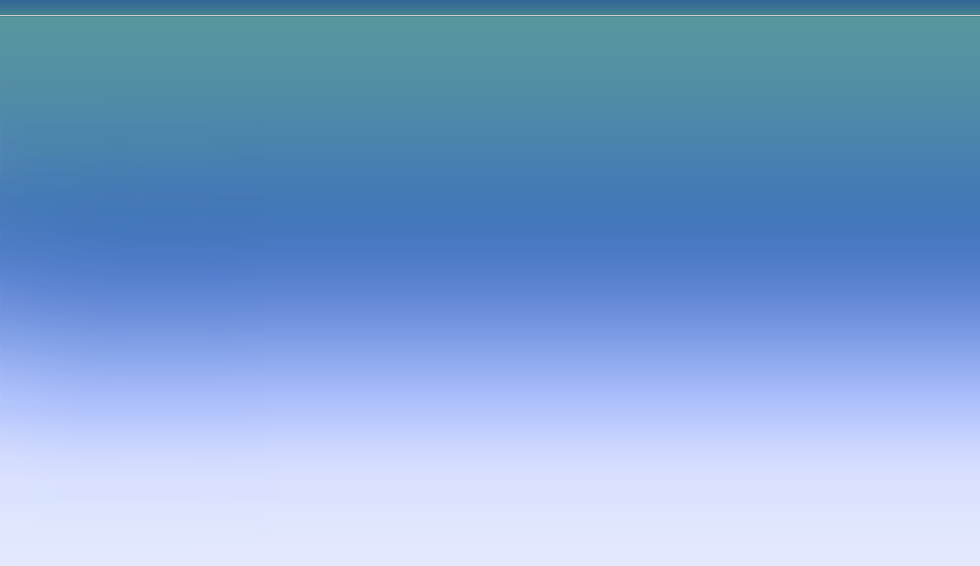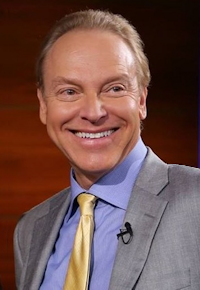 LATEST NEWS:
PBS SOCAL WINS FOR BEST NEWS AND PUBLIC AFFAIRS PROGRAM AND BEST INDIVIDUAL WRITING
'SoCal Insider with Rick Reiff' wins third straight Golden Mike Award
COSTA MESA, Calif. (January 28, 2014) – PBS SoCaL's Emmy-nominated news and public affairs program, "SoCal Insider with Rick Reiff," has been honored with two Golden Mike Awards by the Radio & Television News Association of Southern California. The series was recognized as the Best News and Public Affairs Program and Best Individual Writing for Division B during the 64th Annual Golden Mike Awards Presentation Dinner at the Universal Hilton in Universal City on Saturday, January 25th.

As a result of providing the most trusted news to Southern California, this year's honor marks the third year in a row that "SoCal Insider" has won a Golden Mike for the Best News and Public Affairs Program in its division. The episode earning the series the title this year featured a story on gun bans, a Muslim woman who was forced by sheriff's deputies to remove her religious head dress, and included an interview with Riverside's District Attorney Paul Zellerbach.

"SoCaL Insider" reporter David Nazar received the award for Best Individual Writing for his feature story about the San Bernardino bankruptcy. The news report featured the impact of the city's debt on its citizens, with the mayor blaming part of the bankruptcy on the police union and skyrocketing pension costs.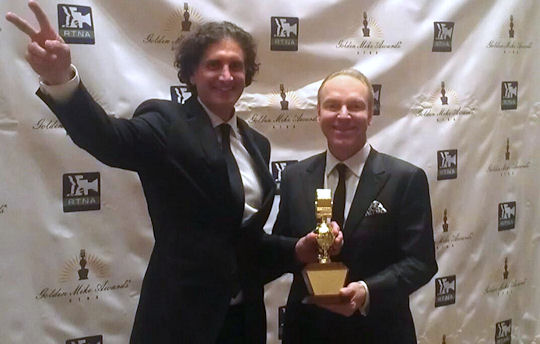 About "SoCaL Insider with Rick Reiff"
"SoCal Insider" is an Emmy-nominated weekly news and public affairs program featuring in-depth investigative news reports, revealing interviews with newsmakers and trendsetters and spirited panel discussions covering issues encompassing all six-counties of the Southland. "SoCaL Insider" has been honored in 2011, 2012 and 2013 with the Golden Mike Award® as "Best News Public Affairs Program" in Division B for its broadcast contributions by the Radio & Television News Association of Southern California.  "SoCaL Insider" is made possible with support from: Five Point Communities, City National Bank, the Automobile Club of Southern California, Snell & Wilmer LLP, University of California, Irvine, Gemini Industries and MemorialCare Health System.

About PBS SoCaL
PBS SoCaL is PBS for Greater Los Angeles and dedicated to interactively educating, entertaining and enlightening viewers throughout the Southland.  With its three unique broadcast channels, PBS SoCaL HD, PBS SoCaL Plus and PBS SoCaL World, PBS SoCaL provides award-winning programs like Frontline, NewsHour, NOVA, Nature and Masterpiece, as well as local productions including SoCaL Insider with Rick Reiff and LAaRT.  Through community outreach initiatives including PBS SoCaL Education, PBS SoCaL provides local schools access to new media materials that engage students in 21st century learning.  Explore the future of PBS in Southern California at www.pbssocal.org.

Updated January 29, 2014
News Archives